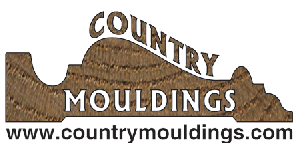 Premium Quality Wood Butcher Block Countertops,
Plank Countertops and Stair Treads
20% Off All Online Orders - Ends Sunday, December 10
(Prices displayed reflect discount)
Sappy Walnut Butcher Block Countertop

Use this price calculator to get an instant price for any size butcher block, unfinished or prefinished. Simply enter your dimensions and specifications and click on "Instant Price Quote". Then click on "Add To Cart" to go to the shopping cart and view shipping charges. You can view product specifications by scrolling down. To add a second block, add your first butcher block to the cart and then click on the product in the cart to go to the full product page.

All dimensions in inches

Your selected top edge profile will be applied to the four top edges. If you do not want it applied to certain edges, you MUST put a note in the comment section of your order

Sappy Walnut Wood Butcher Block Countertop

Unfinished orders ship in two weeks and prefinished in three. To view shipping charges, add the product to the cart.

Are you struggling to find the perfect wood countertop for your kitchen? Trying to coordinate a new countertop with your existing cabinetry, flooring and style can be challenging and frustrating. Many homeowners give up and end up replacing or repainting key elements to their kitchen. This adds time and cost to their project. Country Mouldings has a solution! Our Sappy Walnut Butcher Block Countertop is a versatile piece for every kitchen from contemporary to country. The creamy light and rich dark chocolate wood in the butcher block countertop will seamlessly integrate into any kitchen. The light and dark hues can highlight or contrast your existing cabinets, flooring and trim.

The Sappy Walnut Butcher Block Countertop is not only beautiful, but strong enough for your family to use for many years to come. When you purchase a Country Mouldings Sappy Walnut Butcher Block Countertop, you are purchasing a work of art. Generations of experience by skilled woodworkers go into the making of each countertop and that is what makes our countertops stand apart from the rest. Country Mouldings makes it easy to have the kitchen of your dreams in a few clicks. Visit our online store for your instant quotation today.

Our butcher block countertops feature full length strips that are 1" wide. The first and last strip may be less than 1" wide.

Sappy Walnut wood butcher block countertops are available up to 142" long, 84" wide and 5" thick. If you don't see your desired size online, request a custom butcher block quote. Finishing Choices

If your butcher block will not be used for any food preparation, conversion varnish is the recommended choice.

Unfinished:

Apply the finish of your choice. All butcher blocks must be sealed and finished. There are many choices available from your local paint store, online and various other outlets. The butcher block you will receive will be fully sanded. Light sanding may still be required before and between coats of finish. You can also stain your butcher block countertop prior to finishing. If you will be preparing food directly on the block, please check the label or with the finish manufacturer to determine if it is food safe. Most stains are not food safe.

Mineral Oil:

Two coats of a food safe mineral oil are applied to all surfaces. After you receive your butcher block, you should apply one coat of mineral oil to the top surface daily for one week, and monthly thereafter. You should also apply one coat of mineral oil to the sides, edges and any exposed areas underneath on this same schedule. Frequency of application can vary, but it is important to keep the butcher block well oiled. Food safe mineral oil is available at most drug stores. This is appropriate if the butcher block may be used for food preparation.

Conversion Varnish:

Three coats of our 45 sheen, catalyzed, commercial grade conversion varnish are applied to the top surface. Our conversion varnish contains acrylic for extra durability. Two coats are applied to all other surfaces. This is not appropriate if the butcher block may be used for food preparation.

Testimonials

Beautiful! I love my new counter top! Thank you!
- Windy F.
Sappy Walnut butcher block countertop with eased edges, prefinished with mineral oil, 1-1/2" x 25" x 31"

The product was flawless and designed to my specifications. Thanks for excellent work!
- Travis B.
Sappy Walnut butcher block countertop, unfinished, 1" x 14" x 20"

Very professional company that was a pleasure to conduct business with. Thank you so much.
- Marc D.
Sappy Walnut butcher block countertop with eased edges, prefinished, 1-3/4" x 31" x 137-1/2"

Product was beautifully made and the rich color looks great in our kitchen island. It was cut exactly to specifications and no problems with the installation.
- Yolanda C.
Sappy Walnut butcher block countertop, unfinished, 1-1/4" x 25" x 78-7/8"

We have been more than satisfied with the service as well as the products. We will be doing more business in the future.
- Denise N.
Sappy Walnut butcher block countertop, prefinished with mineral oil, 1" x 17-3/4" x 72"

The link below is for unfinished butcher blocks. For prefinished, please use the calculator above or visit prefinished sappy walnut butcher block countertops.

Customer Photos

Below are photo(s) of our sappy walnut butcher block countertops shared by our customers. Some have been prefinished at our factory and some have been finished on site. Lighting conditions vary. These pictures are from many different settings. While they can give you an idea of the overall beauty of a sappy walnut butcher block, these pictures should not by used to determine the wood color or other specific characteristics. Please visit the product listing above for a description of the wood and other specifications.