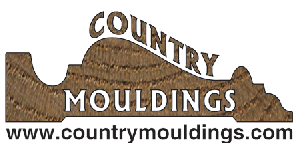 Premium Quality Wood Butcher Block Countertops,
Plank Countertops and Stair Treads
15% Off All Online Orders
(Prices displayed reflect discount)
Hickory Replacement Wood Stair Tread - Prefinished

$82.33




Sale: $69.98


Save: 15% off

I was very satisfied with my order at Country Molding of pre-finished hickory tread and risers. The beautiful color combinations of the the selected hickory and the pre-finish was exceptionally pleasing. I could not have been happier. The order had no errors. The shipment came on schedule and was well packaged. I would not hesitate to do such an order again.

Date Added: 07/11/2011 by Olle L.