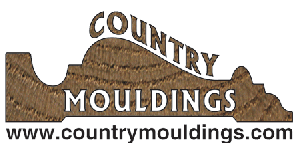 Quality Hardwood Stair Treads, Butcher Blocks,
Mouldings and Kitchen Cabinet Doors
15% Off All Online Orders
(Prices displayed reflect discount)
Maple

Use this price calculator to get an instant price for any size butcher block, unfinished or prefinished. Simply enter your dimensions and specifications and click on "Instant Price Quote". Then click on "Add To Cart" to go to the shopping cart and view shipping charges. You can view product specifications by scrolling down. To add a second block, add your first butcher block to the cart and then click on the product in the cart to go to the full product page.

Customer Photos

Below are photo(s) of our maple butcher block countertops shared by our customers. Some have been prefinished at our factory and some have been finished on site. Lighting conditions vary. These pictures are from many different settings. While they can give you an idea of the overall beauty of a maple butcher block, these pictures should not by used to determine the wood color or other specific characteristics. Please visit the product listing above for a description of the wood and other specifications.