We can all appreciate the history and architecture of an old house. They have a craftsmanship unlike what you see in today's modern home construction. Older homes have features that showcase an era of time gone by like unique hand-carved moulding or hand-crafted cabinets. You may walk into an older home and become instantly transported back in time to your childhood when life was simpler. Whether it's a love of nostalgia or an appreciation of quality craftsmanship, there is a certain appeal for some to own an older home. Turn on any home improvement channel and you will see TV shows devoted to renovating them. Bob Vila wrote the book on it (literally).
Just because you want to preserve the integrity of an old home, it doesn't mean that you need to live in a time capsule. Many homeowners choose to update their homes while keeping some of the charms of yesteryear. In older homes, there is a fine line between rustic and replaceable. We put together some examples of some items you may find in an older home that you will want to replace for the comfort of modern times.
Old Appliances
If your appliances are older than you are and come in colors you haven't seen since the 70's, it's time to replace them. Older appliances may have been built to last, but they lack in energy efficiency and are unreliable. There are many ways to enjoy the benefits of modern appliances without sacrificing the vintage feel. Companies like Big Chill create appliances that resemble those from years past with the modern amenities of today. Just look at how this kitchen marries old and new flawlessly!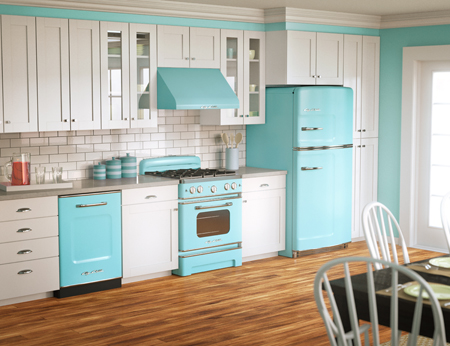 ***Courtesy of BigChill.com
Tile or Linoleum Countertops
Does your countertop resemble a 50's style diner? That would be great if you were running a theme restaurant with waitresses in poodle skirts. But in your home, it can be a telling tale that your kitchen hasn't been updated in decades. Countertop styles have evolved over the years. The original countertops that you find in older homes may be made of linoleum or tile. Unless the previous owners never used the kitchen, there are probably extreme signs of wear and tear on those countertops. Replacing them with high-quality wood countertops can help echo the rustic charm you are looking for while fitting in with your modern style.
Shag Carpeting
Is there still shag carpeting in your home? Sure, there are new versions of "shag" carpeting in neutral colors with a lower profile. Shag throw rugs can even be found today in home stores. There is an acceptable amount of shag in your living room or bedroom. But how do you know if your shag is the right kind? Well, if your rug is longer than an inch high and is in jewel tones like burnt orange, pea green or royal blue, it's time to go. Just imagine those treasures of dirt and years of grime trapped down deep under what you can see. Get rid of it! If you want to add warmth and beauty to a room previously filled with shag carpeting, replace it with hardwood flooring. You can always add a shag accent rug like this one if you feel nostalgic.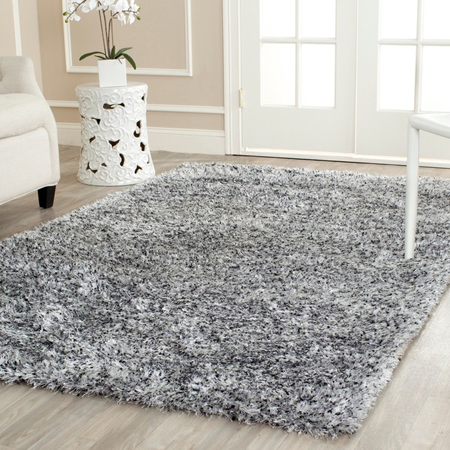 ***Courtesy of Overstock.com
If you found that after reading this your home is more replaceable than rustic, we can help! You don't have to lose the character of your older home when you update it. Our wood flooring, countertops and other custom wood products can add the craftsmanship of yesterday to the homes of today! We make ordering our custom wood products easy with instant online quotes and ordering. With just a few clicks, you can be on your way to updating your old house today!